100% FREE QUOTATIONS
JUST PAY FOR SHIPPING - WE WILL NEVER CHARGE TO QUOTE YOUR REPAIR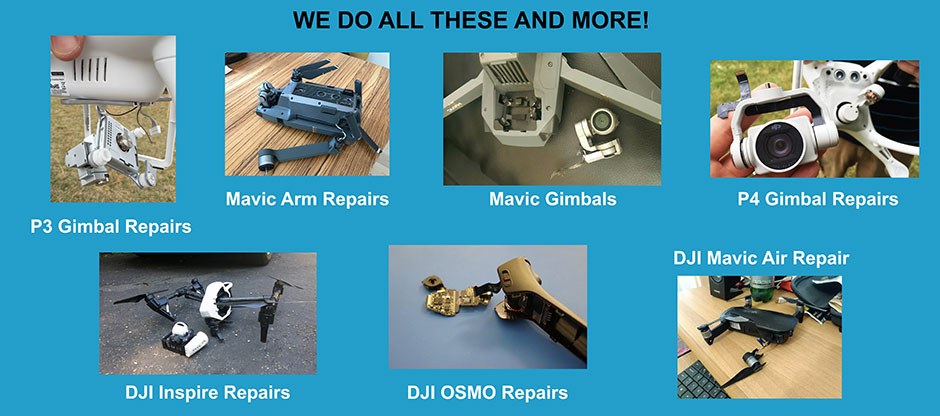 UAVwholesale facilitates all Australian warranty claims.
If you did not purchase through UAVwholesale or one of our retail outlets,
there is a flat fee of $130 to handle the warranty claim and complete all associated paperwork on your behalf.

We also handle all DJI care claims.
UAVwholesale Technical team can also be contacted via the following:
email: [email protected]
phone: (03) 51433451 - press 2 for technical support

UAVwholesale is an authorised repair centre for DJI products including Phantom 3 Advance, Phantom 3 Professional, and Phantom 3 Standard. Other models include the Inspire range and and Spreading Wings range.

UAVwholesale has access to specific parts for your DJI aircraft that are not listed for public sale, so if you think your aircraft may not be repairable, please contact us first, as we may be able to get you back in the air at minimal cost.

Don't worry if you didn't purchase your DJI products through us, we have serial number tracking and can help you with warranty claims regardless of your purchase location.

UAVwholesale is the primary long-term Australian repair centre for Walkera Products and has access to every part available via the Walkera factory in China including software updates and original parameters if required.

We cover most Walkera models including x350PRO, Tali H500, Scout X4, X800 and Voyagers.

We stock the majority of parts in-house to ensure a speedy repair on your aircraft and have experience staff who can discuss your repairs with you over the phone.

UAVwholesale is the exclusive distributor in Australia for Splashdrone and SwellPro products. For all individual parts, repairs and servicings, UAVwholesale can help you out with your Splashdrone aircraft.

Please talk to us about repairs or modifications that we offer to help you make your Splashdrone the most user-friendly aircraft available over water.